We pride ourselves in making working lives smarter, easier, and more secure – an outcome powered by our people. Mariner is where the curious and generous come together to create, grow, and transform organizations through their best work.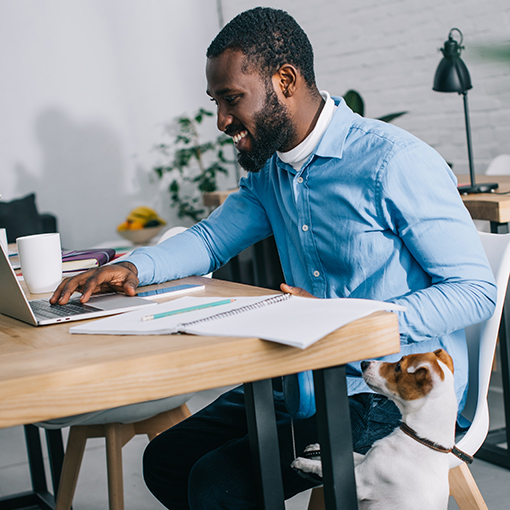 The Mariner Experience
Are you looking for the chance to contribute and grow with the industry's best? Team up with other like-minded professionals building Mariner's collaborative practice areas and communities.
We believe making a positive impact in the communities where we live and work is only natural. This extends beyond our Atlantic Canadian headquarters to where our people are – in major cities (and small towns) across Canada and throughout the US.
And we are always evolving… doing what matters for our people. You see it in our perks and opportunities to do your best work. Personalized professional and career development, at the speed of you. Where you work from is a lifestyle choice. Vacation when it makes sense. Benefits that reflect changing lifestyles. Retirement savings flexibility – RRSP or Tax-Free Savings Account matching. Annual and quarterly bonuses on competitive compensation because people should be rewarded when great things happen.
(And did we mention we're always evolving?)
"I started work at Mariner in April 2020, as a Business Analyst in the software testing sector of the business. I love working at Mariner because they are a smaller, locally owned company focused on their employee's growth and success. The management team provides their employees with the independence to complete their work every day while providing support for any necessities to be successful at my job. Mariner's team of employees is wonderful, everyone is very supportive, makes themselves available for questions and assistance, and is always eager to help. Mariner is the type of company that offers a fantastic team of people to work with, good career opportunities, a good compensation package, and basically allows for employees to own their success. I am so happy that I was selected to be a part of this team."
Julie Prosser
Business Analyst
"In my role as Talent Acquisition Specialist with Mariner, no two days are the same! As a people person, I always knew I wanted my job to revolve around people. I am responsible for the end-to-end recruitment process for one of our largest clients, giving me the opportunity to speak with talented candidates from a variety of different backgrounds every day. My favourite thing about what I do at Mariner is sharing my love of the company with everyone I speak to. Bringing new people into the organization and having a hand in supporting them in their transition is what makes my job so special. Personally, I enjoy the professional, warm, caring, and fast-paced environment at Mariner. The support from my team, combined with the opportunity to grow make it a perfect fit for me."
Lily Nauffts
Talent Acquisition Specialist
"I have worked with many consulting firms in my 20-year career. What made the difference in joining Mariner was the immediate value placed on my experiences and my abilities. Mariner focuses on the value of the people, and what they bring to the company, and ensure your skills are used to help customers in the best possible way."
Michael Hall
Technical Project Manager
Are you the kind of person who thrives on doing your best? Mariner has the privilege of partnering with clients across North America on important transformation projects and we're looking for individuals to apply their craft.
Are you looking for the chance to contribute and grow with the industry's best?